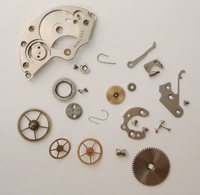 Whilst many good value home insurance companies will cover the contents of a garden or outdoor area, some cheap home insurance packages Outside Brick Wall Designs don't include this kind of cover. It is always worth checking the intricacies of your policy carefully whenever you receive a quote.
If your outdoor space is limited but the thought of a mini orchard still appeals, you needn't give up your leafy dream. A wide variety of fruit trees can flourish in pots including apple, pear, plum and cherry trees.
The blossom of these trees is as stunning as their structure – in fact, in terms of their visual appeal, fruit trees are as beautiful as a lot of purely ornamental plants. Yet fruit trees have the added bonus of producing an abundance of delicious fruit each year. Dwarf pears are especially stunning: more like bushes in appearance than trees, dwarf pear trees cover themselves in an effusive white blossom in the spring and are perfectly happy living in a pot.
Contrary to what you might think, you don't need to plant fruit trees in enormous pots either; a snug container will keep your tree manageable and will also force them to produce a good crop much faster than it would if it had more root space.
Having your own crop of home-grown fruit is a real incentive to keeping this sort of vegetation. There is nothing quite like an apple crumble made with your own apples, or being able to gorge yourself on home-grown cherries whilst relaxing in your garden on a cool, late-summer night.
Another benefit of keeping fruit trees is the rich and varied history of the different varieties, many of which are traceable. For example, the original Bramley apple tree comes from Nottinghamshire and was grown from pips planted by a young girl in 1809. Your potted trees are therefore not just part of your family's present enjoyment, but they are part of a long history of fruit trees in the UK.
With all they have going for them, it is easy to grow attached to fruit trees over the years. However – and despite the many advantages – keeping them in pots does Are Potatoes Easy To Grow increase the risk of theft. Reputable home insurance can offer you financial protection (some policies can pay up to A�500 towards plants in any one claim).
With the added security home insurance brings, there is no reason not to begin your own portable orchard in time for this year's harvest!