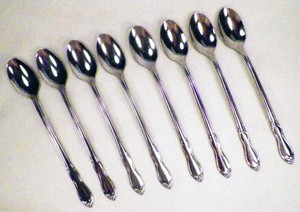 Touring a major furniture plant a few years ago, I was surprised to see both high-end and value-priced bedroom furniture manufactured in the same plant with similar materials. It taught me that value-priced furniture does not always mean, "cheap construction." While many of us like brand names, good quality and a nice look can still be obtained without the brand name price tag.
When buying bedroom furniture, there are several things you can do prior to your purchase to test for quality. In particular, with the bed, when looking for sturdiness, pull on the headboard or footboard. Is there a lot of movement? If so, examine why. A wobbly bed can spell trouble in a year or two. If the bed doesn't budge when pulled, that's a plus.
It is also important that your bed come ready to properly support the size mattress that it is intended to hold. Most mattress manufacturers require that any bed queen size or larger have a center support rail with a foot at the center to help prevent the mattress from sagging in the middle. Make sure your queen size or larger bed has this, as well as at least two other wood slats (near the head and foot of the bed) to provide proper support. Once installed, these slats should be properly attached to the bed frame to further aid in the overall sturdiness of the bed.
There is a common misconception that solid wood is always the more sturdy option when it comes to bedroom furniture construction. Though solid wood many Indoor Wall Garden Ideas times is an excellent choice, it can also be more susceptible to expansion and contraction, as well as cracking, more so than say, plywood construction.
It is the beauty and the story of solid wood that usually peaks our interest. The idea that a lumberjack chopped down a tree and forged a bed for your lounging pleasure is certainly romantic. But when it comes to sturdiness, a plywood construction with wood veneer to make it more beautiful is often just as resilient and less likely to suffer the woes of expansion and cracking. If you are trying to save money, this type of construction is very reliable, while usually less expensive than solid wood.
Some would ask, "What about MDF? Am I in trouble if my bed has MDF in it?"
To reflect back to my trip to the furniture manufacturer several years ago, even the high-end furniture I saw being produced had medium-density fiberboard (MDF) in certain sections of the furniture where support of the bed was not critical. Any MDF in your bed should be in decorative, non-supportive areas, and because it is not pretty, should be hidden or covered with wood veneer.
When examining other pieces of bedroom furniture such as dressers, nightstands, and other storage furniture, much of the construction issues previously stated ought to also be taken into consideration. When examining storage drawers, look for a jointing technique called dovetail joints on drawer fronts and backs. Do the drawers feel flimsy when they slide in and out? If so, this is a red flag. Always attempt to remove the drawer to examine the construction, or if it does not remove easily, ask your furniture store salesperson to assist you.
Also look for well-attached metal or wood hardware on drawer fronts. Again, don't be afraid to pull and test the pieces with which you want to examine. If the salesperson doesn't want you to touch and feel Furniture For Small Home Office the bedroom furniture, that is another red flag. Turn and leave, no matter how inexpensive the furniture is, and go buy from someone willing to help demonstrate the bedroom furniture's sturdiness.
When buying online, look to home furnishings sites that adequately describe or demonstrate product quality. Pictures can sometimes be deceiving, and though something might look pretty, try to find more details about how the furniture is constructed. Some sites even use video to demonstrate the quality of their bedroom furniture, helping you make your decision before you buy.
You know what you like. It usually hits you when you see it. But whether you like clean, modern lines, or traditional furniture, make sure that what you pay for is well constructed. Your furniture is an investment, and it should serve you well for many years to come.