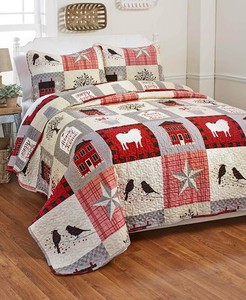 A professional broker is always recommended to get the expert help you need to get the best insurance rates available in North Carolina or Florida. But there's one important task you need to do when you purchase home insurance: create an inventory of your personal property.
At first glance, this may not seem necessary. After all, you've got your home properly insured. Everything's covered, right? Well, not exactly. Suppose a fire guts the house while you're gone. Do you really know what you had inside, and how much it will cost to replace it?
That's why you need an up-to-date inventory.
Identify Everything You Would Replace
You can create your personal property inventory on paper or electronically. Either will work, as long as you faithfully record the data you would need to replace your goods. Work methodically from room to room, identifying everything in each room: books, pictures, clothes, electronics, furnishings, carpet, and so forth. Include serial numbers, make and model info, or sales receipts and warrantees if you have them. Don't forget your closets, cupboards, and drawers. For clothing, it isn't necessary to identify every item, but you should quantify the clothes (i.e., "6 dress shirts, 7 work shirts, 10 tee shirts").
As with everything else, the obvious exception is if you have some particularly expensive items. Identify that $10,000 Dolce and Gabbana cocktail dress, those $1500 Salvatore Ferragamo alligator dress shoes, or the pair of $1200 Steuben crystal vases. For personal pictures, the old photo of dear old grandpa may not be replaceable, but the $300 frame certainly is.
When you are finished, keep one copy where you can get to it, put another in a safe deposit box or other safe place, and provide a third copy to your insurance Smart Garden 3 Review agent. After you complete your first household inventory, be sure to update it whenever you make a new purchase, and check it again at least once a year.
Paper Inventory
The traditional method is to create a room-by-room list. You can do this in a notebook, or perhaps create your own spreadsheet. You can get help with this from the Insurance Indoor Apartment Vegetable Gardening Information Institute. Go to their Website () to download a free inventory guide with complete instructions. You can even use their online storage when you're done.
Electronic Inventory
I like to make a video of every room. You could also use a digital still camera. Remember, you are not making an Oscar-winning movie here. You simply want to identify what you have and what it would take to replace it. Digitally photograph a clear image of every personal household item. You may want to save your digital photos to one of several internet sites created just for this purpose, but make sure your insurance agent gets a copy, or can access your online copies.
The Payoff
All this work will really pay off for you if you ever experience a catastrophic loss of everything. Having good documentation makes my job much easier – and faster — to build your claim and make you "whole" again.