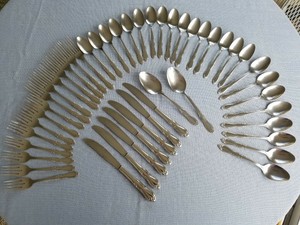 Horses are beautiful and graceful animals that can add different things to the rooms in your home, such as rustic charm or classic elegance. It depends on the rest of the room's decor and the type of horse that you add to it, from classic beauties such as racehorses or Arabians to comical representations or rustic painted ponies. Horsing around in your home decor can be a lot of fun and a really interesting way to complete the look you love for each room.
Horse Accessories
Most of us decorate by choosing the perfect accessories and accents for each room, keeping the background shades on the walls and floor neutral and letting the decor stand out through these touches. There are literally hundreds of different ways to add horse accessories to any room, such as horse bust lamps for instance. They are attractive and add a rustic touch to your decor, especially if you choose a wrought iron or bronze lamp. You can find them online or in a few traditional home decor stores, but make sure it is one that caters to country and western decor to find ideas that look authentic and stylish instead of being cheesy or looking tacky.
Horsehair Vintage Yard Art
Horsehair is a less than common idea that tends to be a little harder to find and most people today opt for faux horsehair. It is smooth and silky, the perfect choice for furniture or rugs in the living room or media room especially. It can be a little more on the costly side than a lot of other options, and it takes some special care to keep it looking great, but it is worth it if you want the perfect horse touch in any space. To find horsehair decor, it is usually easiest to use online resources unless you know a place that sells this type of accent.
Horse Art
Artwork is the most common representation of the horse in our homes, from beautiful and stylish framed prints to busts, statues, miniatures, figures, and horses of all sizes and shapes. They can be incorporated into almost any decor style, even the most elegant styles, with the right artistic medium. For instance, a heavy bronze horse statue makes a perfect table or mantel centerpiece, while prints of painted ponies in matching white frames are very cute for a little girls' bedroom. Another example would be matching classy bookends on a wood-finish bookcase or mantel, made from clay, silver, bronze, wrought iron, or even wood, depending on the rest of the room's decor.
Horses are featured in artwork from around the world, although most people tend to view them as solely additions to a Western-themed room with cowboys and Indians. Nothing could be further from the truth, and they are an attractive addition to almost any room with Home Plan 3D the right colors and textures. Whether you go all out and feature a life-size horse bust with matching horsehair furniture and accents or choose something subtle to finish the look of your room, horsing around is a great way to add something unique to your home.