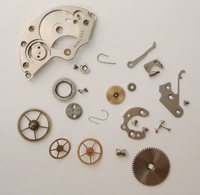 The general high cost of things has caused a demand of information on how to make savings in any of our daily or monthly expenses. One such expense is our home insurance premium. Finding how to save money from our home insurance is a good way of making more money available to us for other bills or family needs. Interestingly, making savings here is easy of you have some information at your disposal. I would share some such information here to help you make more savings. Read on.
The first question I would ask is this. Do you know if you are fully covered? The truth is that if you do not know this for sure, you just as well might be under covered as over covered. What I mean is that if you are ignorant of whether you are well covered, you will equally not know whether you are over covered. This issue of being over covered sounds funny to some people. Let me explain.
When you make a claim as a result of a disaster, your insurance company upon investigating your claim and approving it, you would be paid a claim based on your policy type, the value of your policy and the rebuild cost of your home. Your insurer would never pay you more than the value of your policy and they would also not pay you more than the rebuild cost of your home based on their own findings and not based on what you tell them. If you have therefore over valued your home and have been paying your premium based this value, your premium would have been higher than it should be and sadly, this won't mean you get paid more than your rebuild cost. This simply means that you've been throwing away money.
How can I over value my home? This is a very good question. The value of your home should be based on the rebuild cost of your home and not the purchase value. If you based your insurance value on the purchase cost, you would invariably would have added the cost of the land to this value thereby raising your cost. This raised cost does not favor you in any way. So make sure you find out the rebuild cost of your home and this should be the value of your home. This way you can be sure you are adequately covered (not over or under covered).
If you have the above sorted out, then make more saving qualifying for as many discounts as you can and make more savings.
Discounts are put in place by insurance companies to encourage you to take certain actions to keep the Aero Garden chances of your making a claim low. The are more or less incentives. Some available discounts include:
Safety discounts – For making your home as safe as possible. Achieving this would result in a discount from your insurer.
Security discounts – Secure your home with alarms, walls, security gadgets. The Pumpkin Garden Ideas more secure your home is, the higher your chances of getting a discount.
There are more discounts than the two listed above. You would need to ask your insurance company for the available discounts and how you can qualify for them
You can make more savings by increasing your deductible. The higher your deductible, the lower your premium would be.
Finally, your savings can not be complete or even start if you have not compare free home insurance quotes. Get free home insurance quotes from quotes comparison sites. Visit between 4 and 5 comparison sites and get as many quotes as you can. The more quotes you get the higher your chances of getting affordable home insurance coverage.