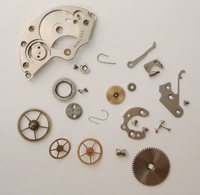 Teenagers across the UK are more vulnerable than ever before (in recent history). Not only at risk of becoming victims of crime, but vulnerable to becoming perpetrators of crime themselves. Concerning statistics reveal a propensity towards weapon possession amongst young people, with sample data compiled by Ipsos MORI (on behalf of the Youth Justice Board) using youngsters within mainstream education and kids in PRUs (Pupil Referral Units).
Of the people who confessed to carrying a knife during the twelve months prior to the '09 survey, a staggering 23% of students within mainstream education (54% of those in PRUs), 30% declared that they carried it for hobbies, activities or sporting activities (21% of those in PRUs). 24% (rising to a massive 43% for PRUs) although, explained that they had a knife to protect themselves. The outcomes, though on the surface very concerning, also helped to show distinctions in the use of knives relative to attitudes and behaviour.
Those young people that confessed to offending in the last 12 months were also more likely to state having a knife for the purpose of self-protection compared to those who had not confessed offending. 20% of people who admitted carrying a knife inside schools for the purpose of self-defence or even use in crime/fighting, declared Apartment Bedroom Ideas For Couples that they did so once or twice a year. Only 4% of this group said that they carry a knife on a daily basis, but 44% provided no answer whatsoever to the question. In PRUs, the same category reveals different results with 8% stating that they had a knife on a daily basis (for self-defence, crime or in case they got in a fight).
Ipsos MORI states that "the data suggests that young people who are part of a group where crime is accepted are more likely to carry a knife every day", though with so much counting on honest responses being given about a particularly delicate topic it is difficult to evaluate the validity of this statement. 4% of those in schools and 11% of those in PRUs reported that they had carried a knife for 'street cred'. Ultimately though, the reasons young people give for carrying a knife are almost irrelevant, as they do not alter the final result.
The simple fact of the matter is the fact that young people are carrying knives and other teenagers, conscious of this fact, are starting to believe that they need to carry them also. The cycle we see developing is comparable to the attitude of frontier settlers in the wild-west; in which a lack of an identified system of law and order resulted in people resorting to roaming the streets in armed gangs to create a false sense of safety. The children in schools are progressively losing belief in our ability, as parents and teachers, to protect them and are subsequently doing their best to protect themselves.
This mindset is obviously counter-productive; leading instead to an escalation that we may soon lose control of altogether. The line made by Sean Connery in The Untouchables comes to mind; "they pull a knife, you pull a gun. He sends one of yours to the hospital, you send one of his to the morgue." If we don't taking action immediately to address this deficit within social Miniature Garden Decor education, higher proportions of future generations will be attending PRUs instead of mainstream education. If your youngster commits a crime and incurs an unspent criminal conviction, this does not only affect them. You are required to disclose the unspent criminal convictions of all members of your household to the insurer; including the convictions of your youngster.