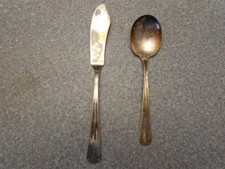 For most of us, our own home is our comfort zone. When we become busy with our work or school we find ourselves comforted when we finally arrive at home-sit and relax in a nice sofa, sip coffee on an elegant coffee table, rest our bodies in a soft yet firm bed and so on. We may not notice it, but modern furniture plays a vital role in improving the ambiance of our houses as it turns a dull looking 4-cornered wall into an entertaining and relaxing space.
Modern furniture has changed its face as the days pass. Right now, there are wide varieties of themes and designs that you can choose from and they are all made from different materials. There are materials made of wood, made of plastic, vinyl, stainless steel, fiber glass and a combination/mixed among them.
However, although they are nice to look at but it takes a great skill to mix and match those furniture and see which will fit our home's design when it comes to the color of the paint being used, the kind of materials used in building our home, and the overall theme.
You need to work your mind and formulate a design concept-is it about a mixed of Asian culture to the modern style? Or is it a type of purely classy design using lightly colored materials? Or is it focused on modernization where steel is extremely popular? Whatever theme you think about, stick with it and work your imaginations.
Here are quick tips in improving the ambiance of your home using the Modern Furniture:
Choose what design will dominate in your theme: Although we cannot supply all the necessary accessories to match the theme that we want to achieve, at least the majority of the furniture we have in our home is in correspond to the kind of theme we have been thinking. Supposed if you want a vibrant and bright ambiance of your house, choose furniture that have light colors and mix it with accessories that are colorful that will be the contrast in its overall look.
Balance and Harmony: There's nothing more relaxing than to see everything in our space balanced and harmonious. Always make sure that the furniture will complement with one another. Even if you mixed the modern and traditional design, if they have features that are common, then they're probably a good match.
The Height Matters: There's a trick in mixing the furniture to make it look pleasing and not cluttered-the height must be similar. Height and sizes are always an issue in furniture as it gives uniformity and neat look. Irregular sizes may Sloped Garden Ideas On A Budget be a good and unique design however; you need to be careful in this because when you make a mistake and overdo it, you may end up having a cluttered-looking room-so you're feeling stressed out every time you see it instead of relaxing.
Modern furniture is great for interior home design-more and more, their styles are evolving and they are creatively made to match Why Cant I Keep My House Clean your needs and taste. Due to its popularity, you can readily purchase them in online stores with very affordable price tags.