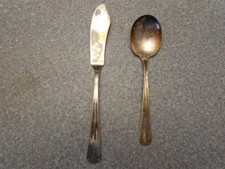 Ottomans are an essential piece of furniture for any room in every home with their ability to play up your current home decor at a relatively inexpensive price. With their small foot print they are easy to move around if needed and will take up minimal space next to your other home furniture. They also play up couches and sofas quite nicely as an accent piece. Usually found in living rooms, ottomans can usually be found in front Modern Farmhouse Garage of a sofa, couch, lounge chair, or seating area. If they will be featured in a prominent room in your house, such as the living room, be certain they match the fabric/upholstery of your other furniture in order to blend in. Ottomans can also be used as a stand-out piece if your home has a contemporary design; for example if your room has a modern vibe with black sofas try inserting a red ottoman to really make an impression.
The main purpose ottomans serve is for a place to put your feet up on when relaxing on a couch or sofa. They are alternatively used as a place to sit near a table, if they have the proper weight rating and construction designed for this. Ottomans also are often used as a place for storage, which makes them great for family rooms to store toys, games, movies, DVDS, etc. keeping your room tidy and organized. Some even have a removable top with a hard surface that can also serve as a surface to eat food on or play games. Simple ottomans are designed to be a decorative piece for any room and are generally used as a filler piece of furniture.
Because their main purpose is to put your feet up on them, it is always advised to pick one that is upholstered in a dark leather, vinyl, or a fabric that can be easily cleaned. Light colors will pick up dirt as well as show signs of wear and tear over time so be sure to choose your ottoman accordingly. They will almost always have a sturdy hardwood frame, especially if their purpose is to be used as a storage bench or footrest to ensure extra stability. Along with color it is also important to choose between the varied shapes that are offered, including round and cubed varieties. Size is another key component to keep in mind; depending on where you will be placing your ottoman will determine the size needed whether it is small, medium, or large.
Before purchasing an ottoman for your home, potential customers should fully understand the product's features and keep their budget in mind. If you are specifically looking for a storage ottoman, be sure to search and make certain that the ottomans you are interested in have this capability. Most ottomans are very affordable with leather ottomans being a little bit more on the expensive side for their quality upholstery. They can Modern House Plans Free be purchased from local furniture dealers and online retailers as well. Purchasing an ottoman online is a simple and efficient choice, as what you see is what you get and they are usually more of a decorative piece that does not necessarily need to be comfortable. No matter what kind of ottoman you choose to go with, it is always important to know exactly what you want and need by doing research before making your purchase.