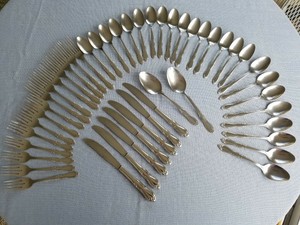 Rich butternut squash, roasted zucchini, baked pumpkin, steaming buttered rolls and brown succulent turkey all symbolize Thanksgiving. Thanksgiving Day is typically crowned by a meal, usually traditional turkey, mashed potatoes and gravy and pumpkin pie and sometimes How To Maximize A Small Room less traditional, pizza, lasagna or ethnic foods. Thanksgiving is a celebration of gratitude. Whether gratitude for our material, emotional, or spiritual blessings, this festival is nonetheless a celebration of the bounty with which we live our lives.
Our homes are a reflection of ourselves. Our decorations reflect our likes and dislikes. With the advent of the Thanksgiving holiday, it is more than appropriate to have our decorations reflect the season of gratitude. We may choose to decorate with traditional autumn colors. For the flooring, place rugs with harvest hues such as yellow, red, orange and green or earth tones of espresso, auburn or sepia. If you do not currently utilize rugs in your decorating theme, adding a large area rug to your living room will change the room's appearance. Adding a harvest colored rug to your kitchen will likewise differentiate the decoration for the Thanksgiving season. We may hang reminders of the season, framed artwork or sayings that reflect the season can be placed on our walls or on wrought iron easels atop credenzas or cabinetry. Decorative pillows may be added or exchanged on couches. Hand stitched throw quilts or Afghans can be added to furniture.
Another option for Thanksgiving d?�cor is to focus on the things that we are grateful for and allow our decorations to focus on those for the season. Whether you wish to focus on family, friends, memories, or experiences; you can use your decorating to focus on and showcase these things. Framed photographs can be brought out to stand on coffee tables and servers. Picture albums can be used as centerpieces on end tables and entryway tables. Bringing out reminders of memories and relationships that you wish to focus on celebrating will help to focus your celebration and bring a different and special feel to your holiday decorating. It is easy to bring focus to these items. Adding color to the space around these pictures or souvenirs will differentiate them as special from the ordinary decorations. Placing photo books or framed prints atop harvest colors runners or carefully draped fabrics will highlight and accent those reminders of what we are grateful for. We can add a rug in a coordinating tone to help tie the look together.
However we decide to decorate our homes for Thanksgiving we should remember the meaning of the season and let whatever meaning thanksgiving has to us to be reflected in the way we decorate our home. Allowing our Thanksgiving d?�cor to reflect our gratitude, whether specifically or in general will bring a reflection Balcony Design Ideas India of the season into our homes and allow the spirit of thanksgiving to be present throughout the month rather than just for the actual Thanksgiving meal. Thanksgiving d?�cor may reflect the colors of the harvest season or the things we are most grateful for, but ultimately should reflect our hearts.